Are Nitrile Gloves Latex Free?
Views: 19 Author: Pidegree Medical Publish Time: 01-11-2021 Origin: Pidegreegroup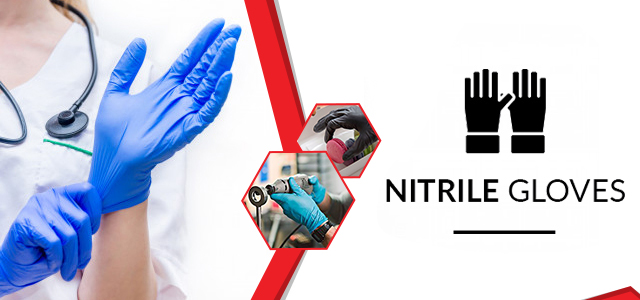 ARE NITRILE GLOVES LATEX FREE?
THE SHORT ANSWER: YES.
When we are asked, 'Are nitrile gloves latex free,' the answer is 'Yes!' Nitrile gloves are BPA, phthalate and latex free.
NITRILE GLOVES ARE LATEX FREE, BUT THE MAJORITY CONTAIN ACCELERATOR CHEMICALS
Nitrile gloves can carry a very low allergy rate of less than 1% of users.
Studies have shown that the chemical accelerators and other additives commonly used in the products of nitrile gloves, can cause allergies.
To reduce the cost of glove manufacturing, more and cheaper additives and chemical fillers are added to the raw material, in turn causing allergies.
But some nitrile gloves are now being manufactured without accelerator chemicals, such as Pidegree nitrile gloves. They have an allergy rate even closer to negligible!
So when you ask, 'Are nitrile gloves latex free?', the answer is 'Yes,' but when asked, "Do nitrile gloves contain accelerator chemicals?" the answer is a little more complicated.
WHAT ARE NITRILE GLOVES?
Nitrile is the superior material for today's disposable gloves. Nitrile, also known as NBR, is a form of synthetic rubber with an unusually high resistance to oil, fuel and other chemicals.
The more nitrile within the polymer, the greater the protection from oils, but the lower the flexibility.
Historically, nitrile gloves have not had the level of "stretch" that is associated with latex gloves.
Recently, advances in the formulation of nitrile gloves, such as in Pidegree gloves, has closed the gap between nitrile and latex to a minimal difference.
Also, improved manufacturing techniques have lead to highly tactile, tough and flexible nitrile gloves with negligible allergy rates.