Are latex free gloves same as powder free disposable gloves
Views: 298 Author: Pidegree Medical Publish Time: 11-08-2019 Origin: Pidegreegroup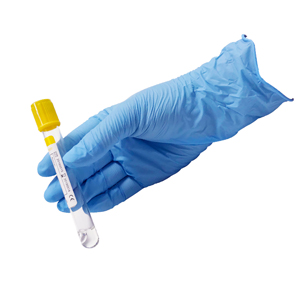 Before we start the article,please be clear that both Latex Free and Powder Free are of the disposable gloves' attributes.They may exist in one disposable glove.But they are physically different.
A.Latex Free
Latex free gloves,generally we refer to the gloves that do not contain latex proteins,like nitrile gloves and vinyl gloves.Made by synthetic rubber,nitrile and vinyl gloves are considered as the replacement of latex gloves for those whom with latex allergies.
In Pidegree Medical,there are 2 kinds of Latex Free gloves--Vinyl,Nitrile.
B.Powder free
Powder free gloves do not contain cornstarch powder inside the them.They undergos a process known as chlorination that wash up the powder and makes the gloves less form fitting so that powder is not needed for easy donning and removal.

In Pidegree Medical,there are 3 kinds of Powder Free gloves--Latex,Vinyl,Nitrile.
From the above description,you can see that both Vinyl and Nitrile gloves are latex free,somtimes powder free.They are latex free,but not always powder free.In a word,latex free can not be changed,but powder free can.For example,vinyl gloves are always latex free,but sometimes they can be powdered,not powder free.
If you have latex allergy,you can choose latex free gloves,namely vinyl and nitrile gloves;
If your market bans powdered gloves,you can choose powder free gloves,namely powder free latex gloves,powder free vinyl gloves and powder free nitrile gloves.
And if you are still confused after reading the article,please click the 'Let's chat online' in the bottom right corner,I will be here for you.