Disposable Gloves in Food Industry
Views: 46 Author: Pidegree Medical Publish Time: 09-30-2021 Origin: Pidegreegroup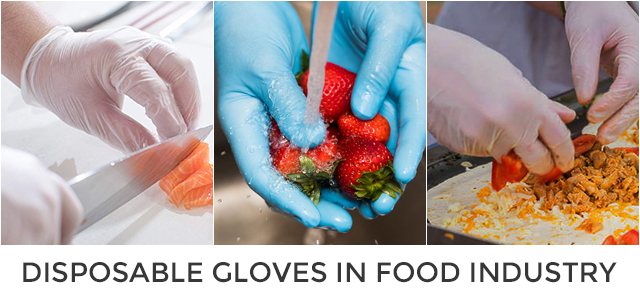 Billions of gloves are used by the global food industry every year. A major reason for glove use in food industry is for preventing hand contact with food or food contact surfaces. Improper use of gloves can pose as much of a problem in causing foodborne illness by transporting bacteria and viruses as hands that have not been properly washed. Proper use of gloves is essential to preparing and serving food safely.
Disposable gloves is an additional protective layer to act as a barrier between bare hands and food that help prevent bacterial and viral contamination of equipment, food and utensils.
Below is some disposable gloves safety tips
Disposable gloves should:
Be approved for food service.
Be offered in multiple sizes to accommodate individual hand size.
Be offered for latex alternative.
Not be washed or rinsed and reused.
Be changed frequently.
Disposable gloves should be changed when they become soiled or torn.
For more information about using gloves, contact Pidegree gloves at +86-020-2983 6035 or sales@pidegreegroup.com.