Examination and protective gloves
Views: 26 Author: Pidegree Medical Publish Time: 05-24-2021 Origin: Pidegreegroup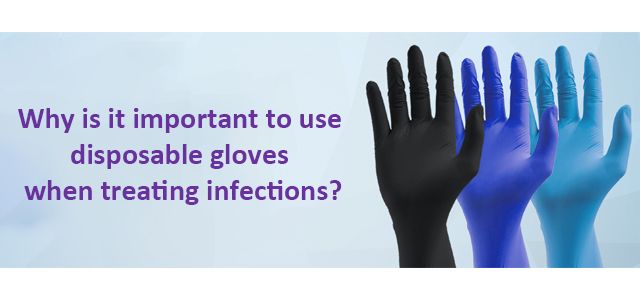 Disposable gloves are among the most commonly used protective products. Bacteria, mycobacteria, fungi, microbes, and viruses can easily move from touched objects onto your hands. Following the basic rules of hand hygiene together with the use of appropriately selected gloves protect the user, the patient, and the touched object.
Examination and protective gloves are both a medical device and personal protection equipment. Their role is to protect hands and to be the first obstacle to the spread of bacteria, viruses, and other pollutants.
The quality of gloves and their characteristics are determined by the restrictive and detailed guidelines described in the relevant harmonized standards and directives.
Relevant Applications
Disposable gloves are suitable for a range of applications across multiple industries including Medical,Industrial,Automotive,Food Prep/Service,Personal Care etc.
Medical
The superior comfort and dexterity, and the high level of barrier protection afforded by latex and nitrile make these gloves a common choice for use in the medical sector. Exam grade gloves meet the 93/42/EEC European Medical Device Directive, as well as standards EN455 and are recommended for a variety of medical roles.
Industrial
From manufacturing to professional cleaning (janitorial) roles, latex and nitrile gloves are the product of choice for many industrial or other workplace applications.
Automotive
Industrial grade nitrile's innate resilience to chemicals makes it perfect for use in the automotive industry, where workers may otherwise face frequent exposure to potentially hazardous substances.
Food Prep/Service
Nitrile and PE gloves can be a key way for businesses or organizations to exercise suitable levels of food hygiene.
Personal Care
Vinyl gloves are commonly chosen by caregivers providing services to the young or elderly.