For What Purpose We Use Vinyl Gloves
Views: 49 Author: Pidegree Medical Publish Time: 09-12-2019 Origin: Pidegreegroup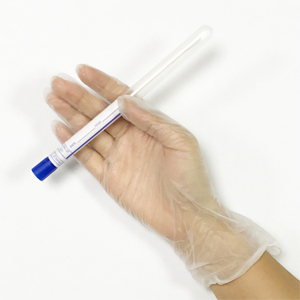 Vinyl gloves are made by synthetic materials,mainly PVC-Poly Vinyl Chloride and Phthalates DINP plasticizers that makes plastics soft and pliable.For what purpose we use vinyl gloves?Please learn from this article.
Vinyl gloves are relatively cheap to produce.The inexpensive factors make them ideal for workplaces with high glove replacement rates.Vinyl gloves are not as durable as latex or nitrile gloves,but still offer good services where durability and toughness are not the main concerns and only simple protection again contamination is needed.
Properties of Vinyl Gloves
They are latex free and allergy free.

They are cost effective.

They fit more lossely.

They are antistatic.

They are not ideal for handling with chemicals.

They are not safe for handling high infectious materials.



Vinyl gloves are often applied for:
Non-contaminated light hospital procedures

Food preparation

Those with latex allergies

Small budgets tasks

Working with non-hazardous materials

Low risk procedures

Home uses such as cleaning



Pidegree Medical manufacturers high quality powdered and powder free vinyl gloves.Welcome to inquire.