Vinyl gloves powder free
Views: 56 Author: Pidegree Medical Publish Time: 02-27-2020 Origin: Pidegreegroup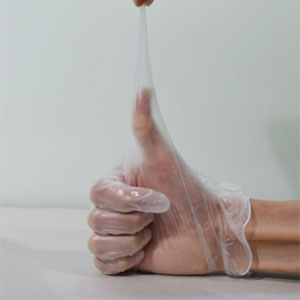 Pidegree manufacturers high quality clear color powder free vinyl gloves.These clear vinyl gloves are free of latex and powder, making them ideal for individuals with latex allergies or powder sensitive. They provide tactile sensitivity and hand protection for multi-purpose applications. The textured surface of these vinyl gloves allows for improved handling dexterity and glove ergonomics. These vinyl gloves are manufactured from materials which fully comply with FDA regulations for food contact.
These disposable vinyl gloves have a silky, smooth inferior to aid in quick donning and are great for making sandwiches and preparing other food. These non-sterile vinyl gloves can be used for handling food in restaurants or at home.
The case contains 1,000 powder-free clear vinyl gloves;10 individual dispensers of 100 gloves each.