Vinyl vs Polyethylene gloves
Views: 1542 Author: Site Editor Publish Time: 11-21-2018 Origin: Site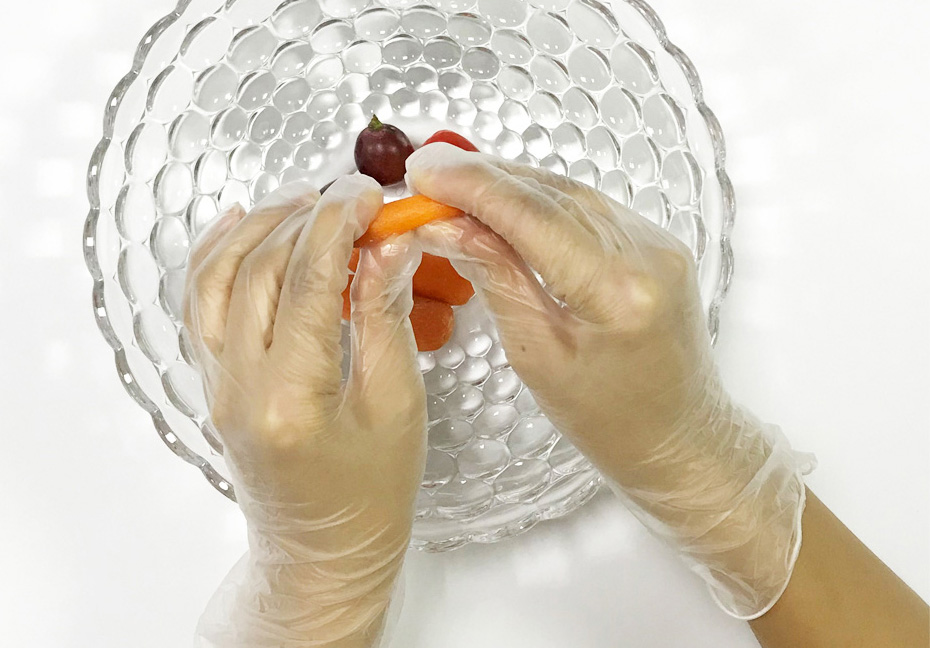 When referring to disposable gloves in food industry,you will definitely think about vinyl and polyethylene gloves.They are both cost effective choice for short-term use like food preparation.But they are totally different materials.

Vinyl gloves
Vinyl gloves are latex free gloves made by polyvinyl chloride,which offers an cost effective alternative to latex while providing an effective temporary barrier against biological contaminants.Vinyl gloves do not pose latex allergy as latex or natural rubber products.making them an attractive option for food prep and employee safety.There are powdered and powder free vinyl gloves.Let's see the traits of vinyl gloves comprehensively.
Latex free material

Looser fit than latex and nitrile; tighter fit than poly

Great comfort and tactile sensitivity

Not ideal for work with hazardous materials

Good for short-term use

More economical option than latex and nitrile

Powdered:more easy to put on

Powder free:more ideal for food service cause there is no powder dropping into food.
Click here to see more about vinyl gloves
Polyethylene gloves
Polyethylene gloves are made from an economical synthetic compound,making them the super-economical kind of disposable gloves.They are lightweight,and loose fit,ideal for these situations that workers need to change gloves frequently.Below are the traits of polyethylene gloves.
Material of synthetic rubber,polyethylene

Latex free,powder free to reduce allergy

One size fits all and either hand

Comes on quickly and fits loosely

Not ideal for work with hazardous materials

Ideal for light duty work

Great comfort and loose fit for breathability

Looser fit than latex,nitrile and vinyl

Available in high density(HDPE) and low density(LDPE)
Click here to see more about polyethylene gloves