What's the Difference between Examination Gloves and Surgical Gloves
Views: 2161 Author: Pidegree Medical Publish Time: 01-10-2020 Origin: Pidegreegroup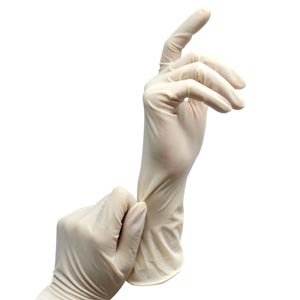 Examination gloves are typically used in hospitals and other caregiving centers to support non-invasive physical exam,helping prevent cross-contamination between caregivers and patients.Examination gloves are made of different polymers including latex,nitrile rubber,and polyvinyl chloride.They are generally non sterile and come into powdered and powder free two types.
Surgical gloves are required during surgical procedures to prevent possible transmission of diseases between surgeons and patients.Surgical gloves have more precise sizing with a better precision and sensitivity and make to higher standard.They are sterile with high quality.Pidegree Medical makes surgical gloves of precise sizes from size 6 to size 8.5, general length is 28CM. As color, it is available in natural beige and milky white. These gloves are soft, chlorinated, hand specific, harmless, odourless, anatomic in shape and fits completely perfect to the surgeon's hand to get a better protection while conducting surgery.
Differences in conclusion:
Surgical gloves are required to meet a higher level of quality standards

Surgical gloves size from 6.0 to 8.5,while examination gloves sizes in XS to XL

Surgical gloves are longer than examination gloves

Surgical gloves are sterile and individually packaged in pairs,while examination gloves are generally non sterile and packaged in box or bags

Suurgical gloves are more expensive than examinaton gloves
Pidegree Medical manufactures qualified surgical gloves and examination gloves.